Message from the president
Towards being a company valuable to society and beyond the scope of "wholesale"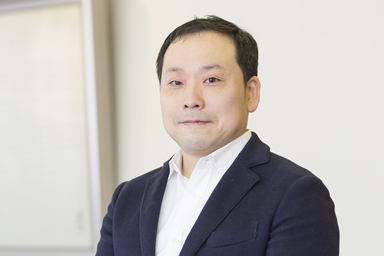 Yagihyo was founded as a knitting wholesaler in 1940. Since then, to improve people's lives, and in the spirit of "providing good things for better value," we have expanded our business. Now, we deal in not only clothing items, but also a wide variety of products such as daily goods, items for the home, and others, and we have become one of the best companies with a large assortment in Japan.
The environment surrounding distribution industry has changed dramatically in recent years. Consumers are becoming more varied, and they require what is suitable for the lifestyles and values of each person. As wholesalers, who are responsible for intermediate distribution, we need to create and deliver new kinds of value on top of our traditional functions.
Thus, we are focusing on developing new value-added products and services, and expanding our functions as a trading company and manufacturer.
To enhance the quality of proposals, we will strengthen human resource development, reorganize our organizational structure and production / distribution systems, and quickly provide added value.
As a comprehensive wholesale trading company that meets the demand of customers, we aim for continued growth and development.
President Hiroshi Yamaguchi
Management Philosophy
1. Simplicity and Frugality
2. Use time wisely
3. Act with gratitude
4. Value our employees
5. Value our customers
6. Find creative ways to contribute to society
Corporate Philosophy
Contribute to society's progress by creating innovative and enjoyable lifestyle environments.